Mahesh Bhatt gets slammed for his #ProfileforPeace photo; Netizens say 'India First'
People on social media platform said no talks with Pakistan and that India should stand first.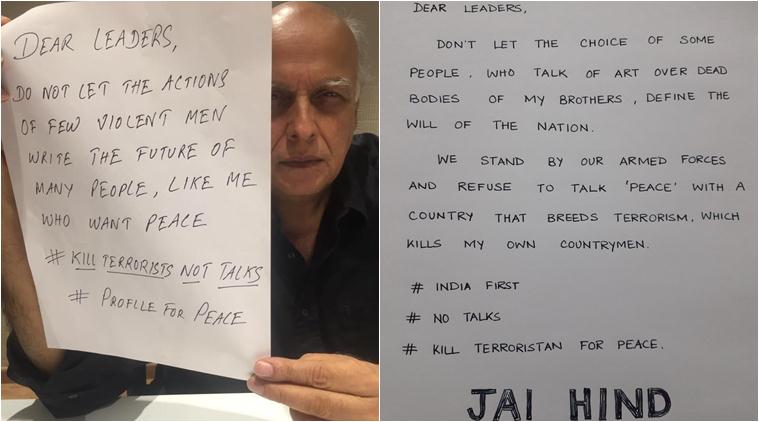 Bollywood producer and filmmaker Mahesh Bhatt changed profile pictures on his various social media accounts and drew flak from netizens. (Source: Mahesh Bhatt,@TheSherni/ Twitter)
Film-maker Mahesh Bhatt changed his profile picture on various social media platforms to support the #ProfileforPeace campaign on October 1. The renowned personality urged 'Kill Terrorists and not Talks', along with many others who did not support the banning of Pakistani artistes in India.
"Dear leaders, do not let the actions of a few violent men write the future of many people, like me who want peace. #KillTerroristsNotTalks #ProfileForPeace," Bhatt wrote in his message to the leaders of both countries.
Feelings of animosity and hatred between India and Pakistan are escalating with every passing day. The deadly attack in Uri, which killed 19 soldiers, have pained and angered a large section of the country. The series of events following it, including the cancellation of the SAARC Summit in Pakistan and the Baramulla terrorist attack on October 2), have made it quite difficult for dialogue, putting a huge toll on 'friendship' between the neighbouring countries.
In line with the existing nationalist/jingoist fervour that's been on display ever since the announcement of the surgical strikes come through, Bhatt's picture irked many and leading to the Bollywood producer being slammed for his gesture. People on several social media platforms said no talks with Pakistan and that India should stand first. The reactions by Netizens involved huge profanity and abusive language as well.
Reacting to his post (among others), a counter campaign under #KillTerroristanForPeace also started trending. While some said, "he should be sent to Pakistan" while other asked why hasn't he condemned the death of Indian soldiers.
However, Bhatt is not alone and many people from both sides are urging to let go of this hatred and war mongering tendencies. People on various social media platforms have changed their profile picture for the campaign #ProfileforPeace, with a message 'Kill terrorist not talks'. The campaign was started with the intention of spreading peace and love and let the world know all Pakistani and Indians do not hate each other. Ex-navy officer Admiral Ramdas and his wife Lalita too joined the campaign.
Here is how people reacted: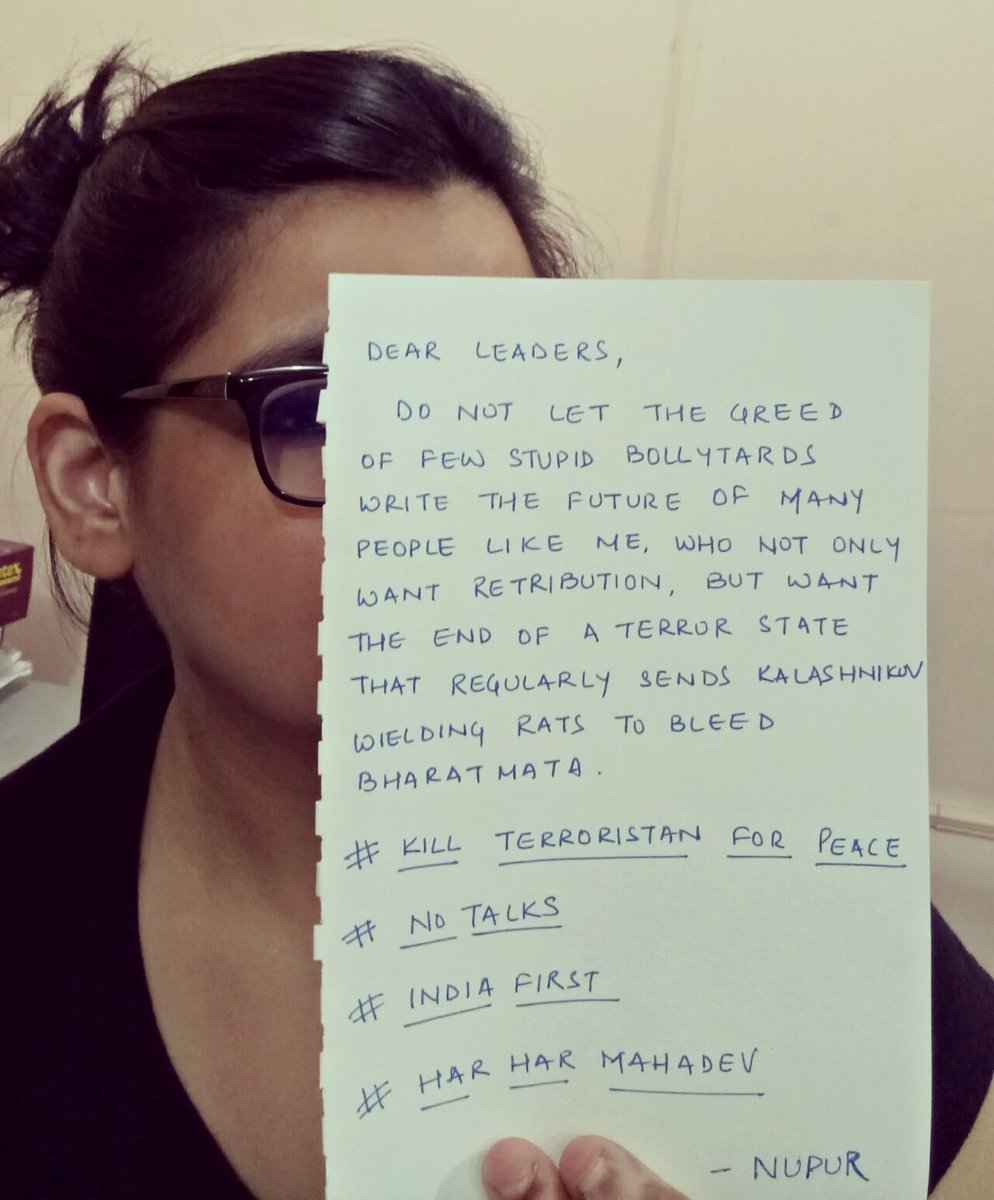 Share: